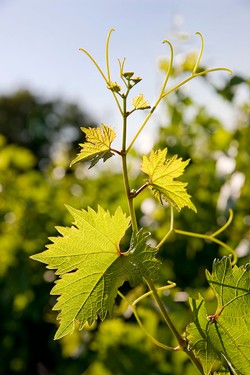 The Van Ruiten Family has been growing grapes in the Lodi area for more than 50 years. What started out as a table grape community slowly transitioned into the growing of wine grapes in the early 1900's. Among the flourishing vines was the legendary Lodi Zinfandel. John's first acres of Zinfandel are among the oldest and most historic vines that still remain part of the estate today.
Throughout the last five decades, the farming practices have changed with the introduction of new technology and eco-friendly farming techniques. In an effort to move in the direction of Sustainable Farming Practices, we erected nesting boxes for owls throughout our vineyards. The owls that reside in these boxes help keep the rodent population down without the use of poisons in the soil. Though farming practices have changed, the family motto has stayed the same. They pride themselves in the uncompromising commitment to producing top quality grapes and passing knowledge down from generation to generation.
All of the fruit that enters the winery has been hand-picked and gently pressed to preserve the delicacy and purity of the fruits rich flavors. Two generations of the Van Ruiten family now work together tending the vineyards, managing the winery, and envisioning a future for their ever growing cellar and tasting room.